DogsInDanger.com urgent dog in need of your help!
cody id#a1257520
has -3913 day left to live!
At risk to be killed: 2012-01-09 Reason: Space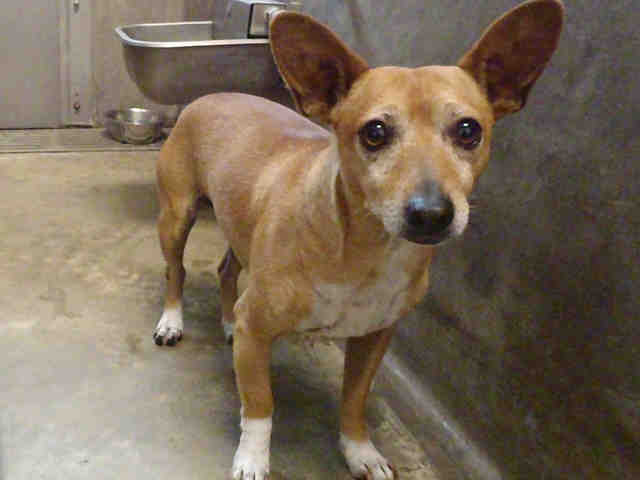 cody id#a1257520
Breed:
Basenji (mix breed)
Age:
Adult
Gender:
Male
Size:
Small
About

cody id#a1257520:
ESTIMATED EUTHANASIA DATE. VISIT THE SHELTER ASAP - BRING DOG'S ID#. CODY - ID#A1257520 My name is Cody and I am an unaltered male, brown and white Basenji and Chihuahua - Smooth Coated. The shelter thinks I am about 5 years old. I weigh approximately 15 pounds. I have been at the shelter since Oct 15, 2011. Adoption fees include spay/neuter surgery, all animals will be sterilized prior to release.
Don't adopt just because you feel sorry for
cody id#a1257520
!
Adoption should be a well thought out decision, it's a lifetime commitment.