DogsInDanger.com urgent dog in need of your help!
wallace
has -116 day left to live!
At risk to be killed: 2022-08-10 Reason: Space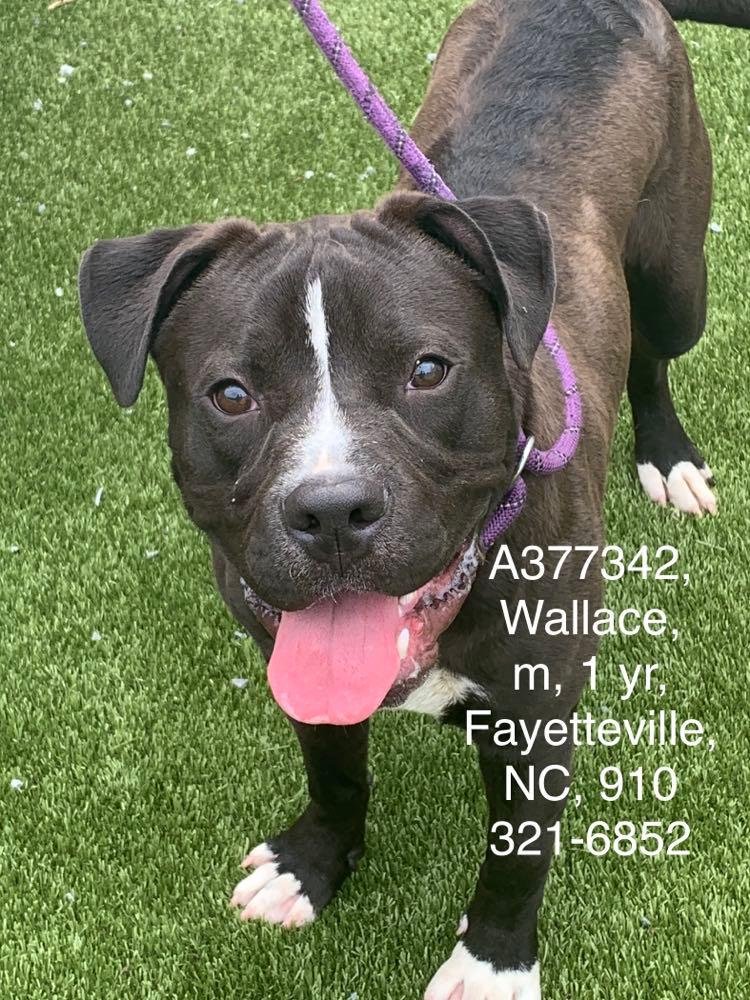 wallace
Breed:
American Staffordshire Terrier
Age:
Young adult
Gender:
Male
Size:
Large
About

wallace:
WALLACE (A377342)
Introducing Wallace. He's a 1 year old terrier mix who weighs 57 pounds and is heartworm negative. He was found as a stray and no one came to claim him. He greets you with lots of tail wags as he wants to be noticed and taken outside. Wallace gave a big grin and a head tilt when he heard me whistle. But, most of the time he had his nose to the ground checking out the scents in the yard. He took treats gently but left them behind to continue exploring. This is one curious fella. Wallace is a sweet boy who wants his own yard to explore. He?s looking for a family to share life with. Come meet Wallace as he?d like to leave Cumberland County Animal Services real soon. No appointment needed. Come give Wallace his forever home.
Don't adopt just because you feel sorry for
wallace
!
Adoption should be a well thought out decision, it's a lifetime commitment.