DogsInDanger.com urgent dog in need of your help!
dakota
has -477 day left to live!
At risk to be killed: 2022-08-10 Reason: Space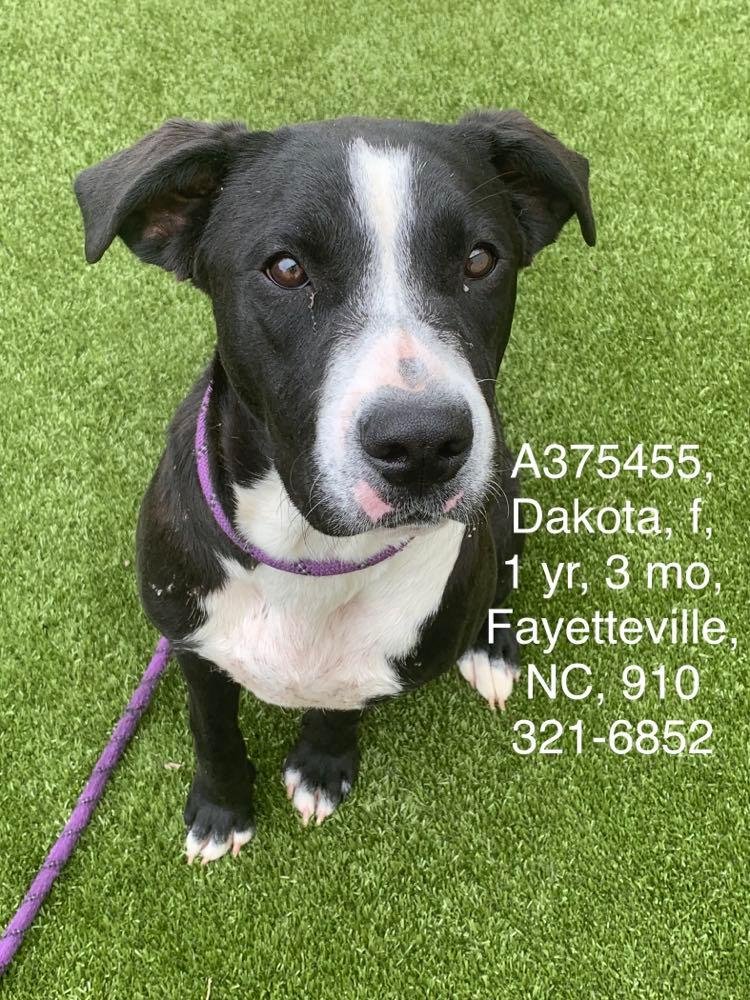 dakota
Breed:
Pit Bull Terrier
Age:
Young adult
Gender:
Female
Size:
Large
About

dakota:
DAKOTA (A375455)
Hello Dakota. She's a 1 year old Labrador retriever who weighs 57 pounds. She's already spayed and ready to go home with you. Dakota came to us as a stray and sadly no one came to reclaim her. Dakota waits patiently at the front of her kennel, watching for her turn to go outside. Outside, she calmly explored the playyard. And, she wanted to be right in my lap giving and receiving love and affection. Sweet girl thinks she is a lap baby. 🙂 But, she gives great kisses.
Dakota deserves to have a lifetime of love and affection. This sweetheart is waiting for you. Come meet her at Cumberland County Animal Services. No appointment needed. Dakota wants to be chosen and cherished.
Don't adopt just because you feel sorry for
dakota
!
Adoption should be a well thought out decision, it's a lifetime commitment.