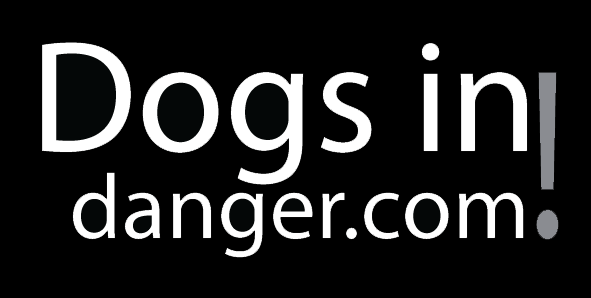 deuce
Was Killed on Jun 9, 2022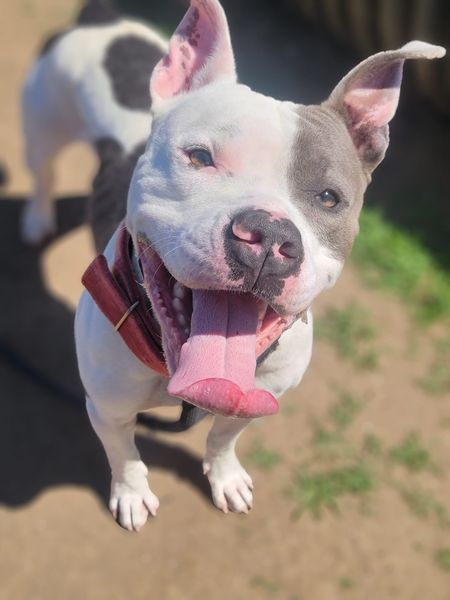 deuce
Breed:
Pit Bull Terrier (mix breed)
Age: Adult
Gender: Male
Size: Large
About

deuce
: Deuce ANIMAL ID ACCT-A-114987 BREED Mixed Breed (Large) SEX Male WEIGHT 47.5 lbs AGE 2Y/2M/0W LOCATION Large Dog Kennel, B8 ATTRIBUTES Adult-Only Home Preferred Donate Email to a friend Share to Facebook Share to Twitter Share to Pinterest Deuce ACCT-A-114987 is currently considered urgent and at risk of euthanasia due to behavioral concerns. Deuce must have confirmed placement with a RESCUE PARTNER by Thursday, June 9th by 10:00am. Should Deuce's medical or behavioral status change, his urgency and timeline for placement may also change. Meet Deuce! Deuce is a young, handsome boy who came to ACCT on June 1st after his owner passed away. When arriving in the shelter Deuce was overwhelmed and unsure of his surroundings and when coming into the building he jumped up at his handler biting her in the leg, but did not break skin. He did, however, rip through two layers of pants on her leg. While out with staff a day later Deuce was easily leashed and walked well, but was nervous about handling. He approached the handler for attention, but when the handler pet him he would lip lick, tense up slightly, and whipped around at the handler once. Deuce did do well outside with volunteers and staff and enjoyed sniffing around the play yards and exploring. When outside and Deuce has distractions he is easier to manage and interact with. While inside with staff though in a quiet room Deuce would escalate quickly though attempting to mount the handler continuously and was unable to be redirected. He continued to pursue the handler and the leash could not be dropped for safety concerns. At one point while Deuce was attempting to mount his handler on 6/6 he bit her in the thigh as well, leaving bruises, but did not break skin. During this time Deuce was looser in his body language giving low wags and soliciting attention, but would overstimulate. Deuce becomes overstimulated and escalates quickly, posing a safety concern in our care for those who need to handle him on a daily basis. Deuce needs to urgently be placed with a behavior savvy rescue partner who can work with him and provide him with behavioral support. Deuce knows sit. walks great on the leash: https://www.youtube.com/shorts/BYsukZCxhKU?feature=share Confirmed placement is considered an actual rescue pull. Possible placement, interested parties, and other "TBD" statuses are not considered confirmed and do not indicate an animal is no longer urgent. ACCT Philly is located at 111 West Hunting Park Ave in Philadelphia. We are open for adoptions 7 days a week. Please visit www.acctphilly.org/adopt for details. I enjoyed my time with Deuce he walks good on the leash. He did get excited when he saw people walk by or close, just he wanted ti jump up and say hello. Deuce and I took a walk first and he walk greatt. Then we went into the play yard. And he smelled around first and then came to me and showed me he does know sit, and is easily treat motivated. He did the A-frame. After spending time together, I sat back down on the bench where he did try to climb up on me and hump me, he's young and fun!! Lol he has some overstimulattion issues that need help training with. I enjoyed my time with this sweet underweight guy. With training and decompression. Deuce would make a good companion. If you a Aproved Rescue that has the sources to help this guy. Email Lifesaving@gmail.org Philly Urgents Page
Philadelphia Animal Care and Control takes in 6,000 dogs a year. These listings are maintained by volunteers in an effort to increase lifesaving. The dogs that are Timestamped must leave the shelter prior to the date of their timestamp or they will be euthanized. This dog's status can change at any time. Act quickly if you are interested in adopting.
Dogs designated 'ONLY Available to Love Local Partners with ACCT Philly' need an approved rescue to pull them and a foster home to care for them. If you can help, email lifesaving@acctphilly.org
DogsInDanger does not accept pledges. If you wish to pledge for, or sponsor, a dog, contact the shelter.
For information on adopting from ACCT Philly visit their website
http://www.acctphilly.org
Click Here to DONATE to This Shelter